WEST MEDIA
news
Let us keep you up to date with developments in the world of video production, from advances in technology and it's impact on the industry to current trends shaping the way we do business.
Video production is a rapidly evolving field and we aim to bring you all the latest news.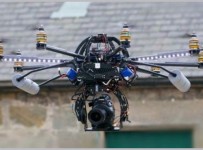 2013 was all about rail shots and 2014 is set to be all about drones. UAV or unmanned aerial vehicle or drones as they are more commonly known are able to capture footage previously only available from helicopters and even then nothing like some of the shots you see today.
Movement in shots is now considered a fairly normal expectation on any film shoot. By movement we're referring to camera movement and it's one of the best ways to bring high-end production standards to filming. To achieve camera movement used to require expensive gear and time consuming setups using cranes,